"New ways to save energy in the food industry."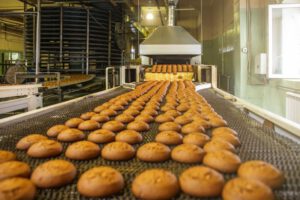 Under the motto, "New ways to save energy in the food industry", a sustainability seminar will be held at the DIL Deutsches Institut für Lebensmitteltechnik e. V. in Quakenbrück on April 19, 2023, 12:00. In addition to an overview of the current state of energy consumption in the food sector, by Prof. Dr. Jörg Meyer, from the Institute for Energy Technology & Energy Management, at the Niederrhein University of Applied Sciences, the companies ECOS Consult GmbH and hs-tumbler GmbH will present innovative solutions for saving energy.
ECOS offers various consulting services to help companies reduce their energy costs and increase their energy efficiency. During the event, the company will present the use of innovative technologies and concepts such as heat pumps. These can be used to provide heating, steam and cooling and are an environmentally friendly alternative to the traditional use of gas or oil boilers. In order to successfully implement such a system, companies can rely on consulting services from the company ECOS and develop individual solutions tailored to the specific needs of the operation. This includes, for example, energy analyses, advice on optimizing the energy supply and support in applying for subsidies.
In the further course of the seminar, the trajectory mixer will be presented as a new technology by the company hs-tumbler. This stirrer differs from traditional equipment in terms of mixing substances. Instead of stirring, the process material is moved along a programmable path (trajectory) in the process vessel and thus optimally mixed. In contrast to the stirrer, 100% of the process mass is always engaged, making the process highly energy-efficient. The vibration shapes can be adapted to the viscosity of the product during runtime. The process is scalable, from laboratory applications to large-scale industry. Energy savings of up to 75% are achievable in many of these processes in the future. These are presented using the examples of cooked ham, and vegan chicken and meatball.
The event is free of charge.
More information about the program and registration will be available soon.