Energy consulting - is it worth it?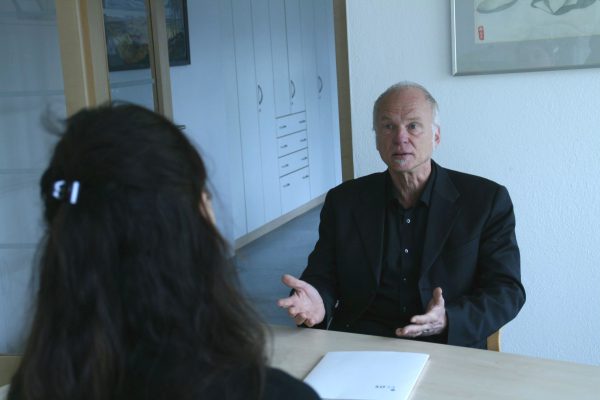 Mr. Beck, when and for whom is energy consulting worthwhile?
Almost every business, whether small or large, bakery next door or large-scale industry, is currently struggling with the enormous rise in energy prices. No significant improvement is expected here in the foreseeable future. The sooner an energy consultation is carried out, which helps to reduce energy consumption significantly at comparatively low cost thanks to generous state subsidies, the sooner this will have a positive effect on the balance sheet. For larger companies in particular, there is also increasing political pressure to avoid emissions. In the end, every company can reduce its carbon footprint, contribute to the preservation of our planet and, last but not least, benefit from a positive public image, according to the motto: "Do good and talk about it!"
Why do you need an energy consultant for this?
There are two good reasons for this: an energy consultant takes a holistic view of a company and can provide advice on building renovation, the energy concept and the optimization of production processes. Issuance of an energy certificate and economic feasibility studies of savings measures is also required for the application of federal funding. In addition: only if a certified energy consultant is consulted, one can receive subsidies from the federal government.
What exactly happens during an energy consultation?
The energy consultant systematically analyzes all consumers such as production facilities, hall lighting, ventilation systems as well as the thermal building envelope. Special, possibly company-specific areas such as the use of compressed air, ventilation or cooling systems are also subjected to an intensive assessment. This results in a differentiated overview of electricity consumption and heating or cooling requirements. As a result, the customer receives an energy-saving concept with suggestions for concrete measures, a cost plan and a profitability analysis.
Isn't that a lot of work for the companies?
For the company itself, the time required during the energy consultation is manageable: after a short initial meeting of about 60 min, the energy consultant needs about one day, depending on the size of the company, to check various aspects on site. On the part of the company, only information such as electricity bills, gas and heating oil bills, and, if necessary, building plans and plant plans must be provided.
What costs should I expect, and what funding options are available?
Up to a certain ceiling, costs for energy consulting are covered by the state at a rate of up to 80% for small and medium-sized enterprises. Depending on the size of the company, the costs for the energy consulting only range from € 1,500 to approx. € 6,000. Attractive grants are also available for investments in recommended energy-saving measures – e.g. better insulation, installation of waste heat recovery technologies or other measures to make production more efficient. For example, the replacement of an existing natural gas or heating oil or coal boiler is subsidized with 35% investment cost subsidy, even up to 40% if the heat pump uses heat from the ground, groundwater or wastewater and works with natural refrigerants. In the meantime, so-called high-temperature heat pumps are already on the market that generate process heat or steam and can therefore also be used in the commercial and industrial sectors. The subsidy for renovation measures on the building envelope is currently 15% of the eligible expenditure. If an individual renovation roadmap (iSFP) is added, an additional funding bonus of 5% is possible.
Is it also worthwhile for Japanese companies in Germany to have energy consulting carried out?
Absolutely! High energy costs are also a challenge for these companies. Japanese companies that have a branch office in Germany can also benefit from the funding. The energy consultant can also offer assistance in keeping track of the multitude of German guidelines and funding programs.
What do you most often advise your customers to do in order to efficiently save energy and costs?
In the case of existing buildings, it always makes sense to check the building envelope, i.e. windows, doors, roof and exterior walls. What many people don't know is that for residential buildings built before February 1, 2002, buyers are obligated to perform energy retrofits under the Building Energy Law (GEG). By 2027, public buildings and non-residential buildings are also to be renovated in terms of energy efficiency so that they achieve at least the overall energy efficiency level F consumption value of 160-200 kWh/(m² x a). Another key factor in saving energy costs is efficient systems engineering, e.g. for heating the building. Depending on the required flow temperature in the building's heating system, the heat pump, especially in combination with a PV system, offers a sensible and environmentally friendly alternative to the fuel oil or natural gas boiler. Third, in the manufacturing industry, there are the actual plants: here I look in particular at the energy-intensive processes and check how they can be optimized to consume less energy. This can often be a small change that leads to greater efficiency and thus cost savings with little effort.
What distinguishes your work from that of other energy consultants?
With more than 30 years of experience in handling German-Japanese projects in the energy and environmental technology sector, ECOS is able to respond individually to the needs of the companies and to communicate with technicians and decision-makers in Japanese if necessary. In addition, we are largely familiar with the differences in the energy and subsidy situation in both countries, Germany as well as Japan, which can be very helpful especially for our consulting services for Japanese companies. I can therefore only expressly encourage every company, and also Japanese companies in Germany, to benefit from the government subsidies and to reduce their own costs decisively with professional energy consulting.